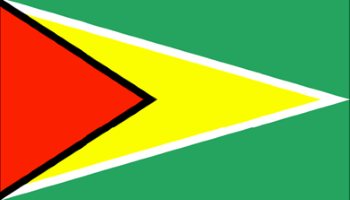 Head Office Information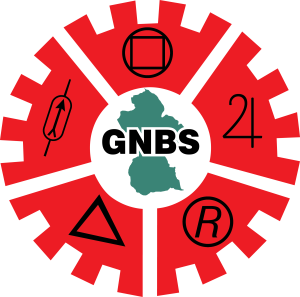 Flat 15 National Exhibition Centre
Georgetown
Guyana
Tel: +592 219 0064-6
Email: info@gnbsgy.org
Web: www.gnbsgy.org
Social: Facebook; Instagram



Additional Contact Information
Region Two Sub Office:
Anna Regina, Guyana Revenue Authority Building, Takuba Lodge Compound
Tel: +592 771 5100
Region Three Sub Office: 
Vreed En Hoop, Regional Democratic Council Administration Office
Tel: +592 264 2294
Region Six Sub Office: New Amsterdam, Regional Democratic Council Administration Office
Tel: +592 333 4017
Region Nine Sub Office: Airport Road, Culvert City, Lethem
Tel: +592 772 2268 or 2115
The Guyana National Bureau of Standards (GNBS), operating under the Ministry of Business is a semi-autonomous governmental organization responsible for standards and quality in Guyana.
GNBS was established in March 1985, under Act No. 11 of the year 1984. It has the legal status of a statutory corporation governed by a National Standards Council (NSC), which is appointed by the Minister of Business.
The GNBS is a self-revenue generating agency and is also funded by the Government of Guyana. It is the only National Standards Body in Guyana. It is also an ISO 9001:2015 certified agency.
The GNBS is headed by an Executive Director and a Deputy Director who work in alignment in the operations of the agency. The Executive Director has responsibility of overseeing the corporate departments while the Deputy Director oversees the technical departments.
Corporate Departments
Finance
Human Resources and Administration
Information Communication and Technology
Marketing and Communications
Technical Departments
Business Support Services
Calibration and Testing Services
Certification Services
Legal Metrology Services
Product Compliance Services
Standardization Services
Mission
To develop and implement the National Quality Infrastructure in partnership with key stakeholders towards sustainable socio-economic development and consumer protection.
Vision
To be the premiere National institution for standards and quality in Guyana.
Our Core Services
Calibration and Testing
Certification (Product, Laboratories & Auditing)
Goods Inspection
Standards Development
Training and Consultancy
Verification
Our Role
Supports trade and enhances business competitiveness through standards.
Facilitates business growth and development- standards are implemented to help industry enhance its efficiency and the quality of products offered for sale.
Support the establishment of a National Quality Infrastructure-key services, such as verification, calibration, testing and certification are offered to the National Framework to ensure quality products and services
Protects consumers- standards are enforced to protect Consumers from poor quality products and services.