The Technical Barriers to Trade (TBT) Programme was a €15 million demand-driven trade-related technical assistance facility covering the period 2013-2017. The Programme funded by the European Union at the request of the ACP Group of States ended in June 2017 and before its finalisation the Programme Management Unit applied a selection process to identify key outputs produced during the lifetime of the Programme for ready access by ACP beneficiaries. These outputs are classified around 4 key TBT areas, i.e. Accreditation and Certification; Standardisation; QI and Training. The documents selection was made on the basis of four criteria namely: quality of the output; replicability; non-confidentiality and approval by the beneficiary. The documents available on this page cover different aspects of Quality Infrastructure (QI) such as:
National QI policy definition and institutional framework
Trade Regulatory Impact Assessments
Draft of technical regulations: good regulatory practice guidelines
GRP methodology and the harmonisation of procedures
Risk Management Assessments in Regulatory Frameworks
Development and harmonization of Standards (Regional and national); value chain approach
Proposal of regulations and codes of practices to effective and gradual implementation of standards
Mutual recognition arrangements
Laboratories accreditation: mainly gap analysis and needs assessments
E-learning Programme Platforms on Accreditation and Legal Metrology
SMEs coaching for certification
Training material such as training of trainers
Enjoy your reading and be sure to contact either the ACP Secretariat or the European Commission with any queries that you may have.

ACP Secretariat
Avenue Georges Henri 45
B – 1200 Brussels
Belgium
Email : info@acp.int
Tel: +32 2 743 06 00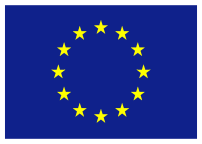 European Commission
Development and Cooperation
B-1049 Brussels
Belgium
Tel: +32 2 299 11 11