Caribbean metrologists are recommitting themselves to seeing a safe CARICOM region, with the continued development of the measurement sciences, especially in light of recent challenges with the COVID-19 pandemic and the volcanic eruptions in St. Vincent.
As the world celebrates World Metrology Day 2021 under the theme "Measurement for Health", Technical Officer, Metrology at the CARICOM Regional Organisation for Standards & Quality (CROSQ), Mr. Nicol Best noted that regional metrologist were doing their utmost to maintain healthy populations in these critical times.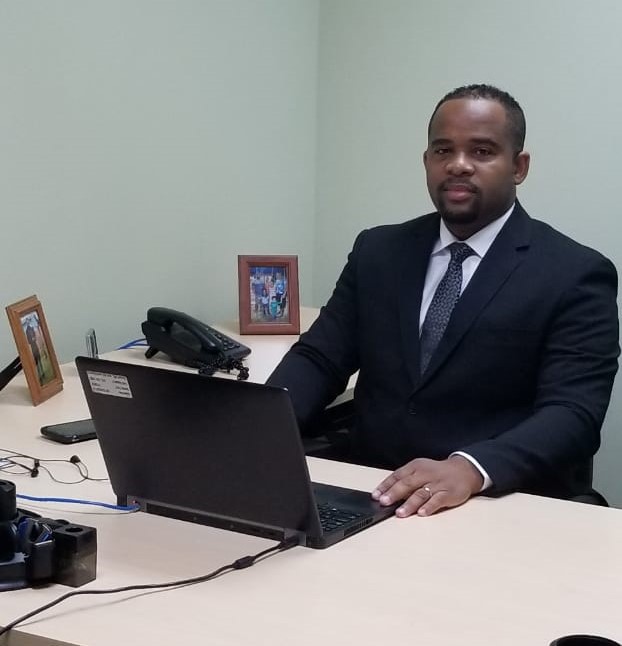 "We've seen a revival in the awareness of the necessity of implements and instruments for measurement in the last year and some, especially with the impact of the pandemic and the need for thermometres, temperature guns, and other devices that measure everything from our skin to viral loads. In this time, we've seen officers working side by side with health professionals to make sure measurement devices are calibrated to ensure accuracy and that is critical for our continued good health as a region," said Mr. Best, extending appreciation to the metrology officers in national standards bodies around the region who had been working during shutdowns.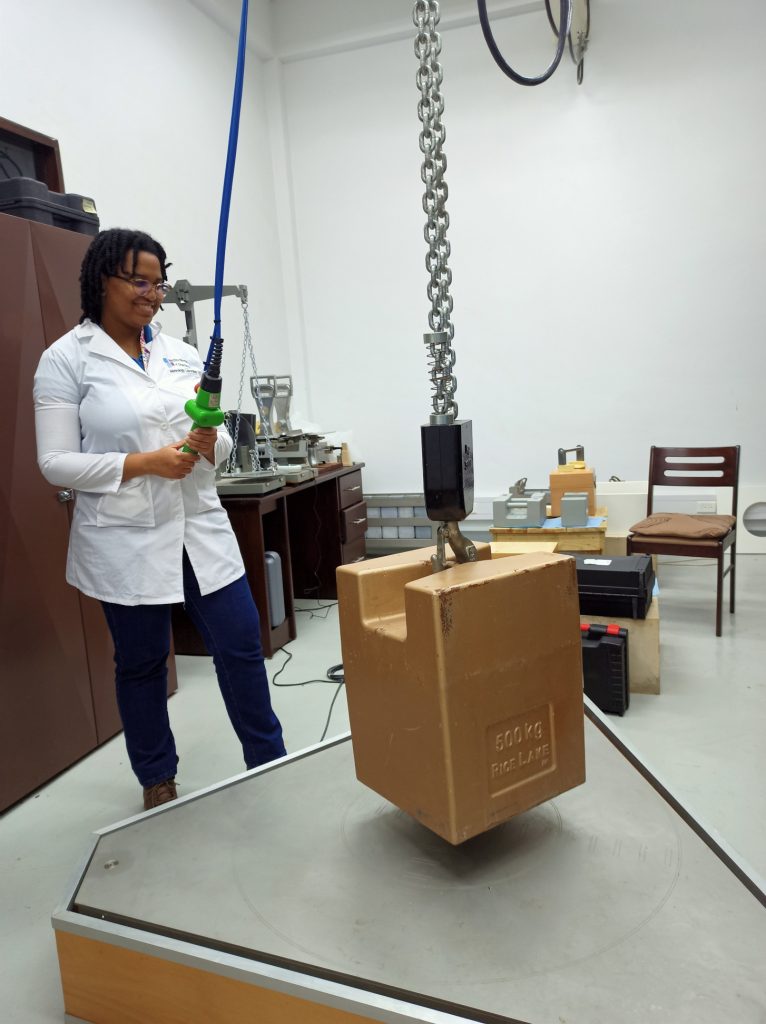 He said too that a number of bureaux, like Barbados, Guyana, Trinidad, Jamaica, Saint Lucia and Belize, to name just a few, had increased services to the health and other sectors, introduced new services as a direct response to the pressures placed on health and the need to respond at a national level to ensure measurement accuracy or were examining ways to respond to this demand.
The metrologist added: "The silver lining amongst all that has been happening is that we actually have projects which are being funded by the European Union, the Caribbean Development Bank and German International Cooperation through the German National Metrology Institute (PTB), which are either on stream or in the works now to help with our measurement abilities as a region."
The 11th European Development Fund (EDF), Economic Partnership Agreement (EPA), Technical Barriers to Trade (TBT) Programme, funded by the EU, has as one of its outcomes the development excellence in measurement at two identified regional laboratories and in three specific measurement areas. The CDB "Strengthening of the Regional Quality Infrastructure Programme in Barbados, Dominica and St Kitts and Nevis", also has among its priorities the upgrading of the measurement laboratories in these countries; while the German-sponsored initiative is attempting to build capacity and improve measurement capabilities amongst metrologists (measurement scientists) and meteorologists in the CARICOM region.
"These are but a few of the initiatives aimed at improving our measurement systems in the region, but in the long-run, all these initiatives are increasing our capacity and giving our sectors and industries reliable places to turn to, within our own region, to have their measurement needs met and assured. We consider this a win because it all redounds to having safe equipment, measurements we can trust and overall builds our region to becoming even more sustainable," said Mr. Best.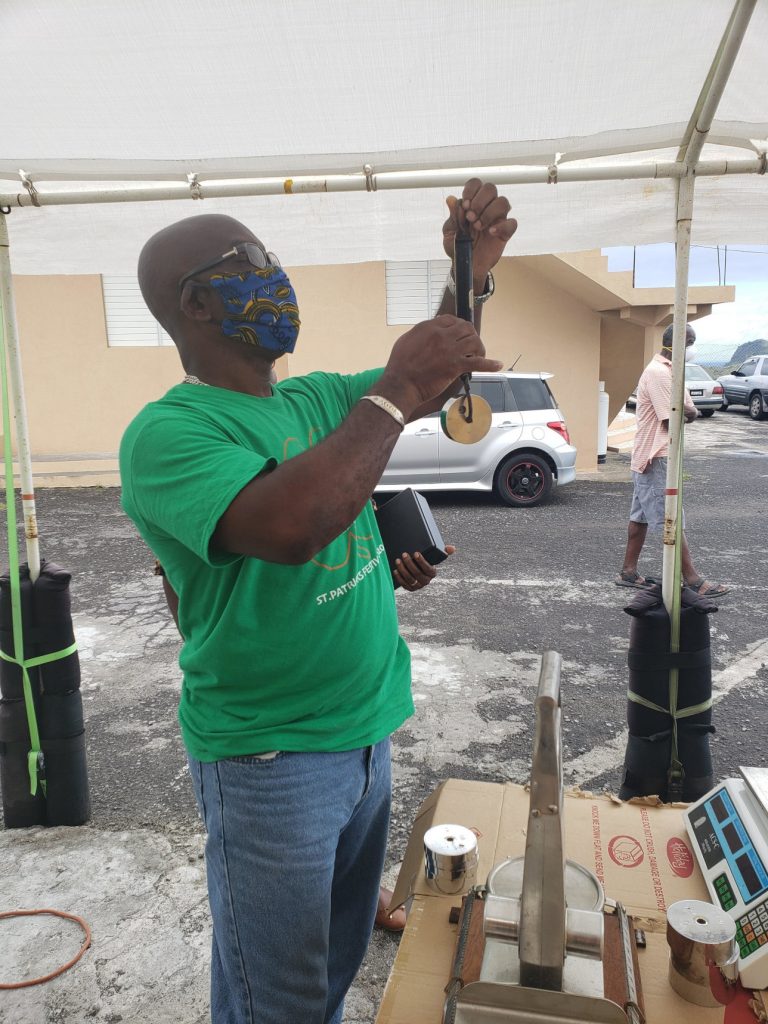 World Metrology Day is celebrated annually on May 20th. Organised by the International Bureau for Weights and Measurements (BIPM) and the International Organisation for Legal Metrology (OIML), the day is recognised and celebrated by national metrology institutes and scientists who are committed to the continued advancement of measurement science through developing and validating new measurement techniques. In CARICOM, most of the national metrology institutes are house in the national standards bodies in each individual country.
Here is a list of what countries have been doing or are planning in celebration of World Metrology Day 2021 across CARICOM.
CROSQ Secretariat's World Metrology Day Message
ANTIGUA & BARBUDA
Antigua & Barbuda Bureau of Standards (ABBS) interviews on ABS TV @7a.m. AST
Radio dialogue on Observer AM @8:20 a.m. AST
Features and Interviews on YouTube
BARBADOS
World Metrology Day Message

by Chairman, Barbados National Standards Institution (BNSI) Board, Mr. Ryan Brathwaite
Promotion of #WMD2021 online
THE BAHAMAS
Community Outreach at Elizabeth Estates Clinic with the Bahamas Bureau of Standards & Quality (BBSQ)
Radio Talk Show
Awareness campaign via social media
Q&A related to health and measurement
BELIZE
World Metrology Day Video Competition with the Belize Bureau of Standards (BBS)
Live session for announcement of winners
DOMINICA
Speech by the Dominica Minister for Trade, Commerce, Entrepreneurship, Innovation, Business and Export Development, Hon. Ian Douglas
Schools Drive with the Dominica Bureau of Standards (DBOS)
"Standards in the Spotlight" radio programme
GRENADA
Promotions of metrology services offered by the Grenada Bureau of Standards (GDBS)
GUYANA
World Metrology Day Message
Webinar with the Guyana National Bureau of Standards (GNBS) on Facebook-live @gnbsgy at 10 a.m. GYT
National #WMD2021 Poster competition
Special offer on calibration services for clinical and infrared thermometers
Radio broadcasts
JAMAICA
World Metrology Day Video Message
Live streaming #WMD2021 event with the Bureau of Standards Jamaica (BSJ) from 10 a.m. EST on FB & Instagram
Radio interviews
Calibration of medical devices
ST KITTS & NEVIS
Verification exercise by the St Kitts & Nevis Bureau of Standards (SKNBS) at Green Valley Gas Station
Media engagement for #WMD2021
Visit to Clinics to Promote World Metrology Day
Visit to Bronte Welsh Primary School
Regional and International Webinar
"

Up to Standard

" broadcast on social media
SAINT LUCIA
World Metrology Day Message

Webinar

on Validation and Verification of Blood Pressure Monitors by Saint Lucia Bureau of Standards (SLBS) @10 a.m. AST
ST VINCENT & THE GRENADINES
Exhibition with the St Vincent and the Grenadines Bureau of Standards (SVGBS)
Demonstrations of quality infrastructure working
SURINAME
Awareness campaign via Surinaams Standaarden Bureau (SSB) Facebook & LinkedIn on health and measurement for #WMD2021
TRINIDAD & TOBAGO
Webinar

for #WMD2021 featuring Senior Scientist at the National Institute of Science and Technology (NIST), Dr Lisa Karam, and Executive Director of the Trinidad and Tobago Bureau of Standards (TTBS), Mr. Derek Luk Pat, @10 a.m. AST
-END-
For more information, please contact:
Ms. Latoya Burnham
CROSQ Technical Officer, Quality Promotions
Email: latoya.burnham@crosq.org