Submitted by the Trinidad and Tobago Bureau of Standards (TTBS)
Trinidad and Tobago has begun enforcement of a national compulsory standard for laundry detergents following a 60-days moratorium that ended on August 1, 2021.
The announcement about the National Compulsory Standard: TTCS 7: 2020 – Laundry Detergent – Compulsory Requirements, was made jointly by Mr. Gerard Maxwell, Manager, Implementation Division and Mr. Rodney Ramnath, Manager, Certification Division of the Trinidad and Tobago Bureau of Standards (TTBS) at a virtual National Stakeholder Consultation in May. The moratorium ran from May 26th and as of August 2021, enforcement of the standard commenced.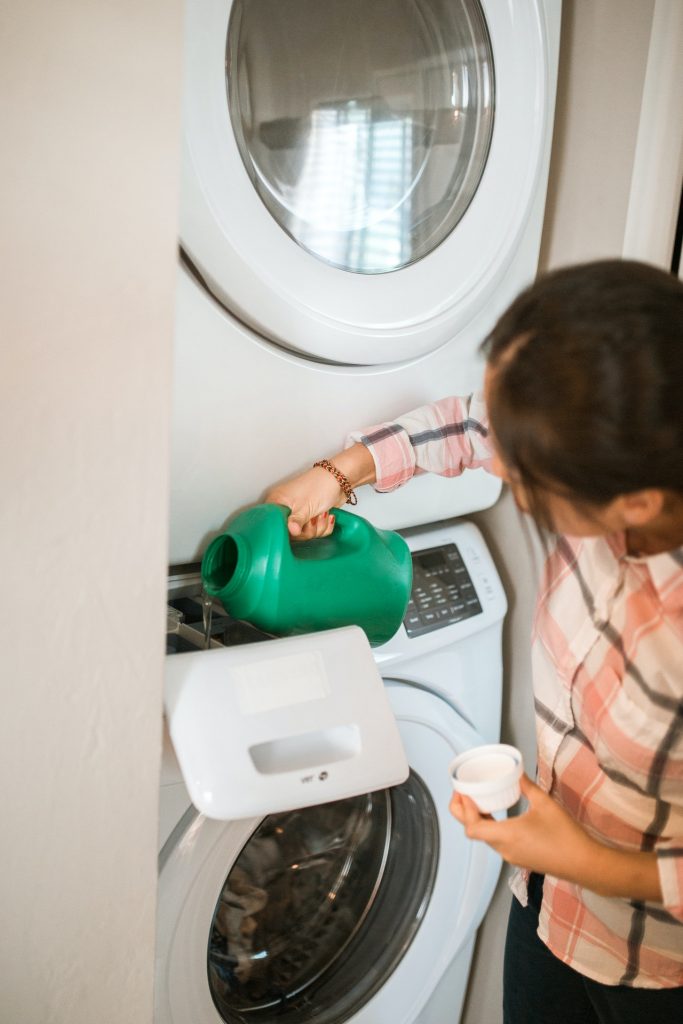 The objective of the consultation was to disseminate the requirements of this revised Standard, declared as compulsory by the Ministry of Trade and Industry (MTI), which came into effect on the 8th March 2021.  Other stakeholders in attendance were regulatory agencies, governmental organizations, private sector entities and consumer protection agencies.
Following the moratorium, all laundry detergents used within Trinidad and Tobago must comply with the specifications set out in the National Compulsory Standard, TTCS 7: 2020. Imported detergents are subject to inspection, sampling and testing at the various ports of entry by TTBS' Implementation Division, while compliance of locally manufactured laundry detergent must be demonstrated via product certification from TTBS' Certification Division.
This National Standard specifies the chemical requirements for key parameters, as well as requirements for labelling of the packaging used for laundry detergents. Additionally, the Standard is applicable to laundry detergents that are intended primarily for washing textile products using washing machines designed for household applications, or by manual means.
Inspection and certification will comprise of alabel assessment and a laboratory analysis of the detergent sample against the requirements of the Standard. For imported products, this will be done upon access to the shipment, whereas for locally manufactured products, it will be done on a continual periodic basis. Locally manufactured laundry detergent will be subject to a Mandatory Product Certification and will not be allowed access to the Market unless certified.
Conforming products will be granted access to the market while nonconforming products will either have to be corrected or removed from the market by the importer, distributor and/or manufacturer.
Enforcement of the Standard is intended to:
Protect the consumer against danger to health or safety,
Protect public or industrial health, welfare or safety,
Protect the environment,
Ensure acceptable quality in products,
Ensure adequate information is provided to consumers, and;
Prevent fraud or misrepresentation arising from misleading advertising or labelling.
During the consultation, Mr. Derek Luk Pat, Executive Director – TTBS, thanked stakeholders for their participation in the standards development process and further added that "TTBS will continue to work with industry and other Government Agencies to maintain and further strengthen Trinidad and Tobago's National Quality Infrastructure which, together with the National Quality Policy 2018-2030, serves to provide industry, consumers and the environment with a system of minimally acceptable requirements to support health, safety, environmental protection and fair trade".
This development is part of TTBS' Strategic Plan, specifically under its National Standardization Strategy, and forms part of TTBS' mandate under the Standards Act No. 18 of 1997 as the National Standards Body and National Quality Certifying Body. TTBS' mandate is to ensure compliance of products covered by national compulsory standards within Trinidad and Tobago. Collaboration among government agencies and industry is needed to safeguard the wellbeing of consumers and the protection of the environment.
-ENDS-
For further information, please contact:
For Imported Products
Ms. Carla Smith – Standard Officer III
Implementation Division, TTBS
Tel:  (868) 662-8827 Ext: 2427
Email: carla.smith@ttbs.org.tt
Website: www.ttbs.org.tt
For locally Manufactured Products
Ms. Michelle Beharry – Standards Officer II
Certification Division, TTBS
Tel:  (868) 662-8827 Ext: 2226
Email: michelle.beharry@ttbs.ort.tt
Website: www.ttbs.org.tt