Dominica is feeling a new burst of confidence following the accreditation of its microbiology laboratory late last year, as well as the expansion of its Inspection Unit to further assist exporters.
Late last year, the Dominica Bureau of Standard's testing laboratory, located at its National Centre of Testing Excellence (NCTE) compound in Stockfarm, Roseau, was accredited to the ISO17025 quality management system for labs. The internationally-recognised accreditation is awarded to laboratories who have demonstrated their competence of testing, or calibration.
Speaking on the DBOS' programme, Standards in the Spotlight, Programme Manager of the Standards Development Unit, Ms. Mara Abraham enthused about the work that had gone into accrediting the main testing laboratory.
"Our microbiology lab at the NCTE was accredited to ISO/IEC 17025 in September 2022. The accreditation is for five years, so for the next five years we will have met the requirements. It will require us to also maintain those requirements over the next five years. Accreditation means that we are following the process. It is recognizing that the laboratory is qualified to do the tests that it says it can do," she explained to host, Ms. Kamisha Dominique.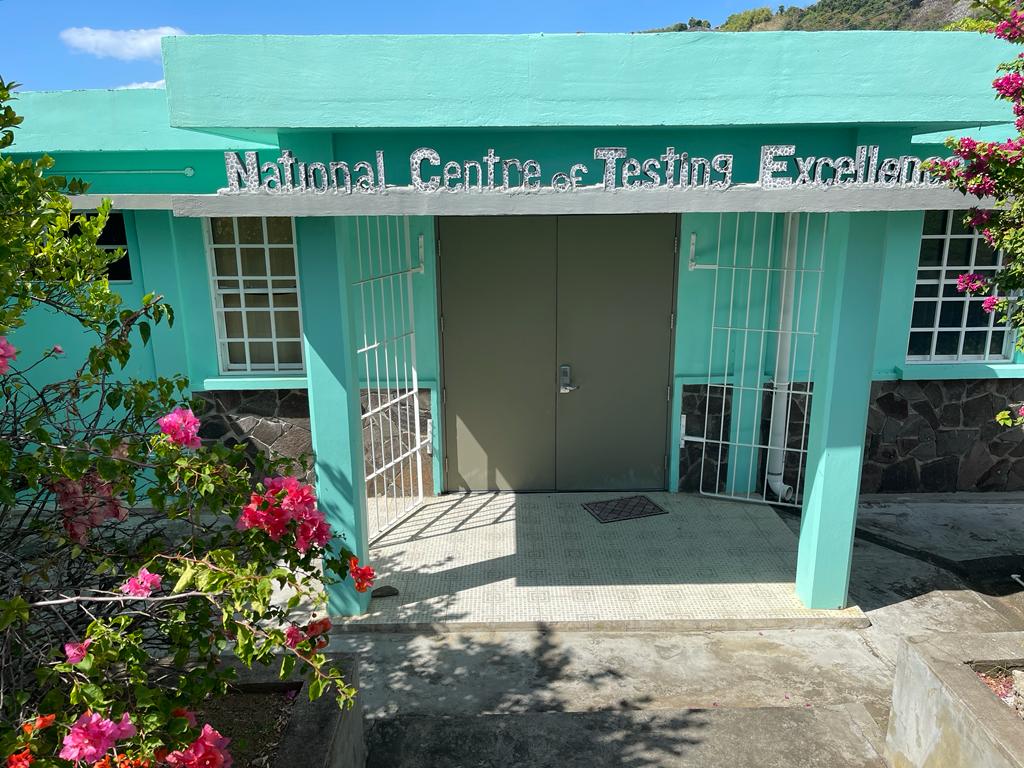 The accreditation was among the CARICOM Regional Organisation for Standards and Quality's regional interventions in Dominica, as part of the 11th European Development Fund, Economic Partnership Agreement Programme's Technical Barriers to Trade Component. The programme is now in its final year of implementation, and Dominica's laboratory was among five across the region that have been internationally accredited.
Ms. Abraham said while the accreditation audits were being conducted by the Jamaica National Agency for Accreditation, the DBOS used the opportunity to also perform a gap analysis of the bureau to prepare for the organisation's international certification, which is the next natural step.
The preaudit, she said, was "to ensure we are meeting the requirements of ISO17065, which is a standard for certification bodies, and we would like to get certified to that particular standard to ensure that the process that we are going through to certify [others] is meeting requirements."
She added, "These are internationally recognised standards. These are all management systems that help different entities with processes to make you more efficient and to ensure you have productivity and consistency in what it is that you do. At the bureau we promote those certifications; you cannot promote it if you are not doing it yourself. So, we at the bureau are going through these processes to be better able to assist others to go through the processes."
Another step they intend to take this year is to broaden assistance to exporters, which began with the opening of their northern office last year. The northern office allowed exporters from the Portsmouth point to have more ready access to inspectors for their produce.
"What happens there is that we provide information to the general public, and we also use it for our fresh produce inspection process. So, exporters exporting from Portsmouth will come through and obtain licenses to export, as well as to do inspection of their fresh produce. Part of our mandate is the Fresh Produce Export Control Act which enables Dominica to export quality products. Under that Act we are responsible for doing quality inspections of our fresh produce."
She said too that training in labelling and packaging requirements, as well as other certifications targeting the agricultural sector will continue.