by Ms. Donna Sealy (contributor)
Quality must become a habit in all aspects of businesses, if Trinidad and Tobago is to gain a competitive advantage in regional and international markets and attain its target of doubling exports by 2025.
That was the underlying message from various speakers at the launch of the National Quality Awards (NQA) last month and the presentation of accreditation certificates to the Institute of Marine Affairs and the National Petroleum Marketing Company Ltd. after successfully attaining the ISO/IEC 17205 standards for their laboratories.
Whether it was Chief Executive Officer of CARICOM Regional Organisation for Standards and Quality (CROSQ), Mr. Deryck Omar who said, "quality has to be more than just an act; it has to become a habit of ours", or Manager, Trade and Business Development at the Trinidad and Tobago Chamber of Industry and Commerce, Ms. Rianna Paul who quoted English writer John Ruskin who said "quality is never an accident. It is always the result of intelligent effort. There must be a will to produce a superior product", the NQAs will help the country attain the quality culture it wants.
Mr. Omar said with the region "looking at trade to be one of the major lynchpins to help us rebound from our depressed era of COVID-19" whether "in the manufacture or export of goods or the contribution of sectors like tourism services", the NQA provides "companies and countries with the ability to boost trading opportunities by moving firms closer to meeting trading requirements".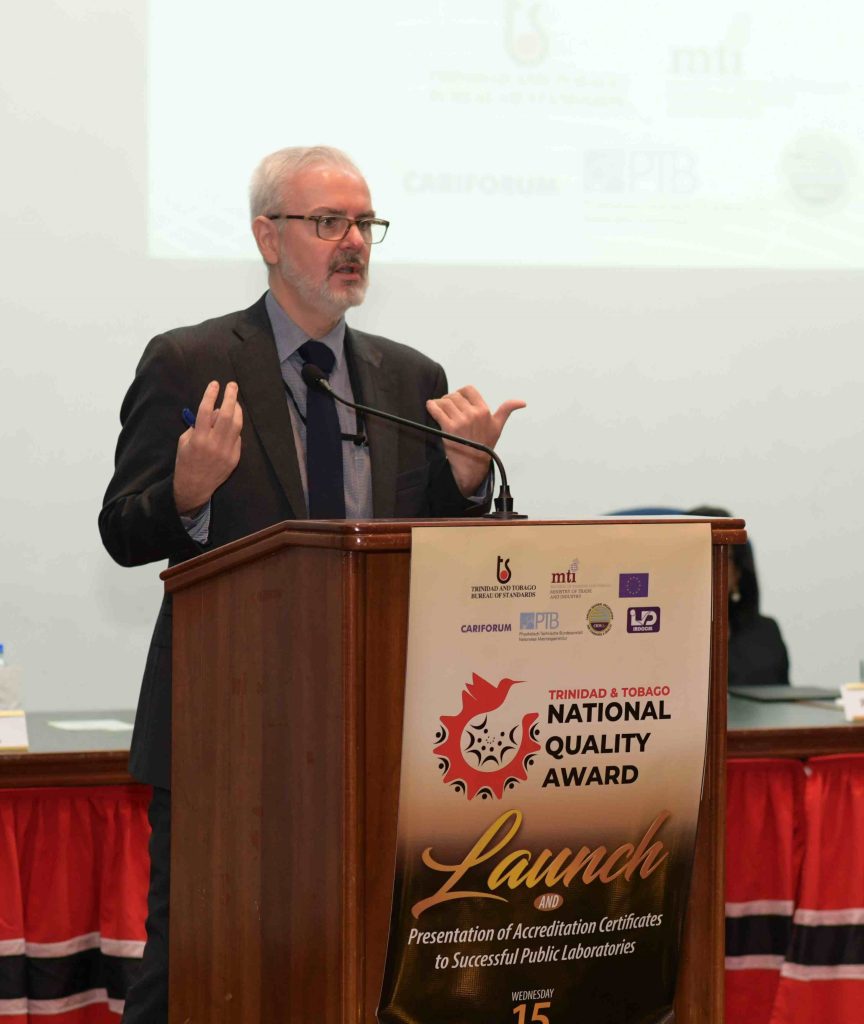 And while "food insecure" and "energy insecure", Europe with its 447 million people "is an open door for the right quality product", said Ambassador Hon. Peter Cavendish, the head of delegation European Union to Trinidad and Tobago, "there would be no compromise on quality" as they "will never ever sacrifice on quality".
In his address he said there were "a great many things we [Europeans] cannot produce for ourselves" and noted the bulk of goods were imported. He assured the audience the country could tap into the massive market and to this end the NQAs and "laboratories were desperately needed to give the consumer what they want".
"Your country, under the Economic Partnership Agreement with Europe, has access to a market of 447 million people in 27 countries. Your country is innovative and creative, and you have a quality culture already. Think about how you have your doubles, you know the good doubles and bad immediately, but that culture has got to continue, it's got to be promoted, there's no other way forward," said the Ambassador.
He further told the audience which included Minister of Trade and Industry Senator Paula Gopee-Scoon, staff and board members of the Trinidad and Tobago Bureau of Standards, that the EU delegation was "putting €21.6 billion into building up educational capacity of third levels, a good part of which can go towards laboratories". He also said that there would be grants from €100 to €400 000 "to allow technological exchange between universities, vocational institutes, technical institutes" to facilitate it.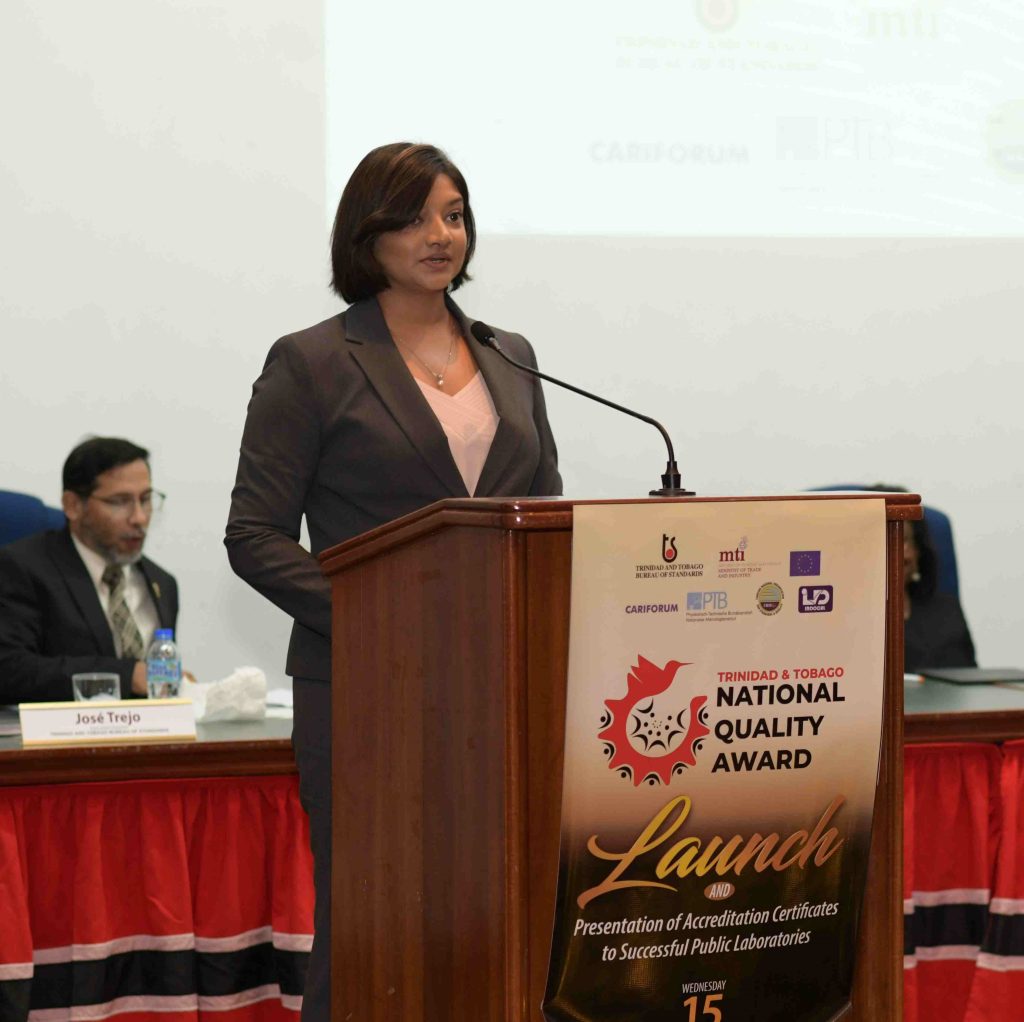 Meantime, the Chamber's Ms. Paul, who said the aim is to have all public laboratories accredited by the fiscal year 2029-2030, stated the private sector was a major beneficiary of national standards.
"Ultimately the private sector gains the most from a national quality infrastructure since it helps to enhance the competitiveness of businesses. This policy is intended to help Trinidad and Tobago's business sector exploit commercial opportunities, to compete in global markets, and to participate in international value chains. It aims to overcome the difficulties faced by local firms in demonstrating compliance with quality requirements, trade rules, and thus benefitting from the globalized economy.
"As a result, the TT Chamber and the wider private sector remain committed to assisting in the implementation of the national quality policy and being absolutely involved with all key stakeholders in the quality infrastructure," she stated.  
Trinidad and Tobago Manufacturers' Association (TTMA) is also supportive of the policy- and the NQAs – which Vice President Mr. Emil Ramkissoon said was pivotal in the manufacturing sector as it aimed "to address weaknesses in the existing national quality infrastructure and the trading environment". He said it would assist the country in reaching the national export agenda of doubling exports by 2025.
He reasoned that with the "country moving towards a society and an economy built on quality", instilling a culture of quality was "a vital element of any quality initiative".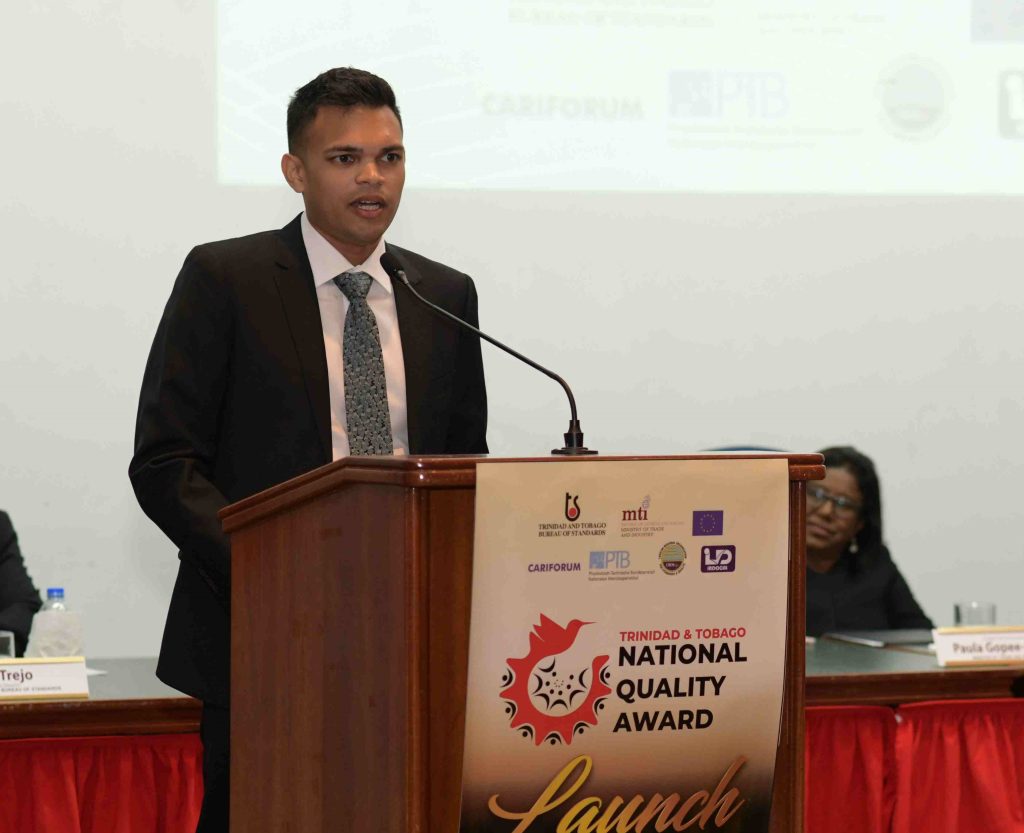 "Over the years we've seen the growth of the manufacturing sector and increase of exports due to the promotion of a quality culture in companies' policies and products which is one of the leading factors and thus companies should be recognised," said Mr. Ramkisson.
He said there were many businesses inculcating the quality culture in their operations, "including getting their products certified, meeting ISO standards and certifications, participating in stakeholder forums to deal with international standards, being part of the National Quality Council with these initiatives, and taking into account all the rigorous elements needed".
Details on the Trinidad and Tobago National Quality Awards can be found here.
Ms. Donna Sealy has worked in journalism for more than 25 years and has covered a range of areas. Although these days she mainly writes human interest features, she's keen on tackling new areas and learning new things.