Submitted by the Guyana National Bureau of Standards (GNBS)
The Guyana National Bureau of Standards (GNBS) participated in the International Energy Conference and Exhibition 2023 hosted by the Guyana Energy Expo held from February 14th to 17th at Guyana Marriott Hotel, Georgetown.
The event was geared towards forming relationships and engaging key players and services provider within the Oil and Gas Industry. GNBS in our presence at this event sought to increase our market share in the industry by introducing and promoting key services in areas of training, technical assistance, testing, calibration, and certification.
During the event patrons to the booth were enlightened on the GNBS cores services. The International Energy Conference and Exhibition 2023 was well attended by patrons, and many approached the GNBS booth to understand what we do as an organisation.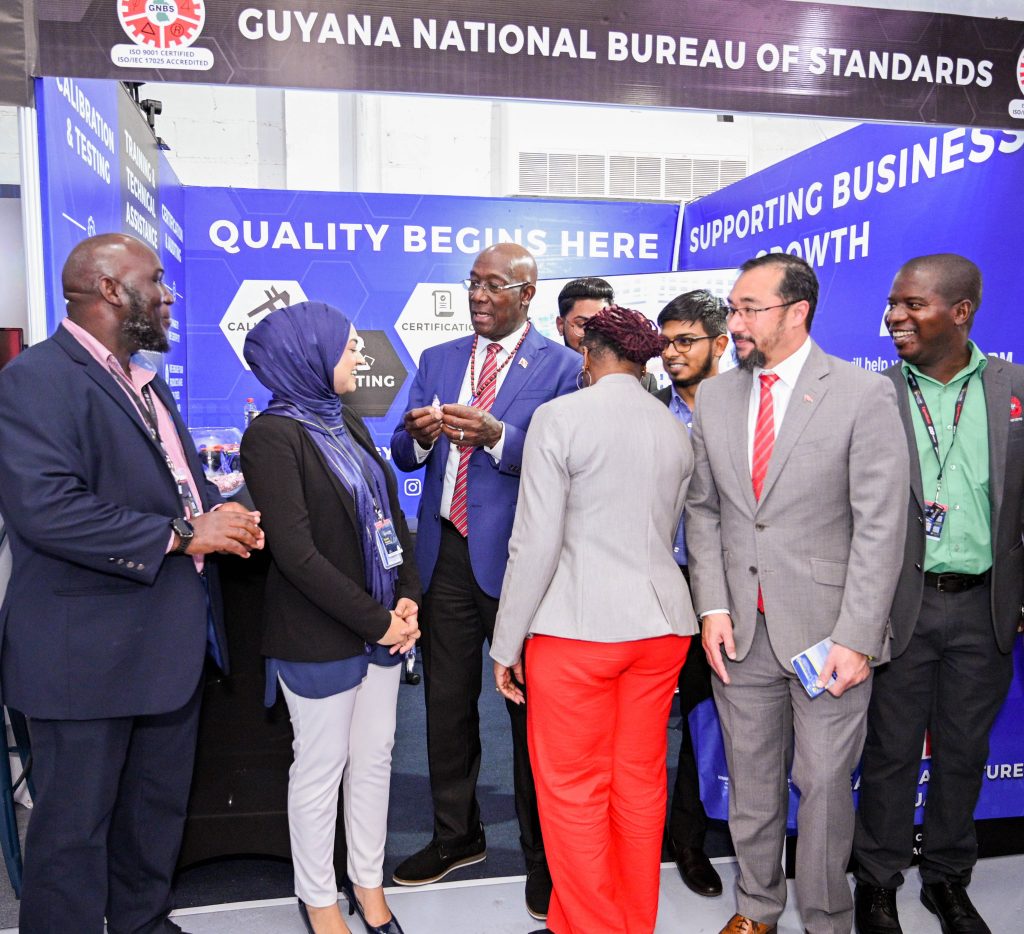 Commencing in 2023, the Bureau offers the calibration of rotary/rotating structures and has expanded its scope to calibrate 6 ½ digital multimeters. Previously, the laboratory only calibrated 4 ½ digital multimeters.
Clients who demand the services of the GNBS, now have a vivid understanding of the importance of calibration to their operations and the measurement results they achieve and provide.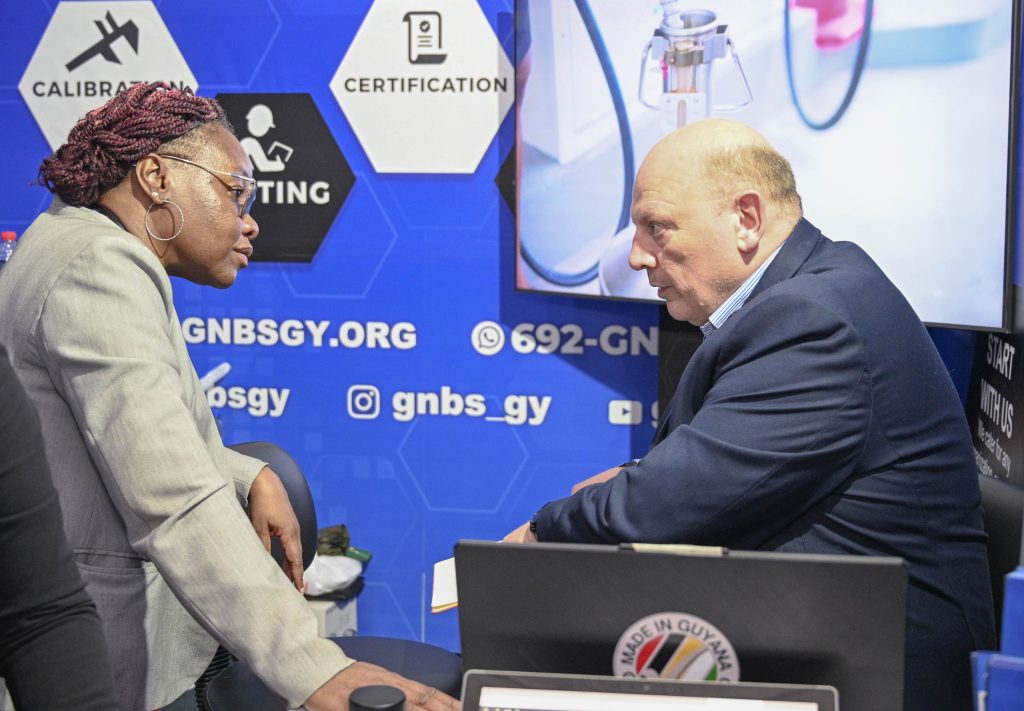 Consistently knowing the accuracy of measuring instruments gives companies the confidence that they are putting the right amounts of ingredients in their products. This maintains consistency in product quality. Using calibrated instruments also ensures that key parameters such as temperature conditions are maintained to preserve raw materials and maintain the appropriate operational conditions.
Meanwhile, inaccurate pressure gauges can result in major unwanted incidents that compromise safety, endanger life and limbs, or cause equipment damage, creating unwanted liabilities. With its new calibration laboratory under construction, the GNBS is constantly working in its current facility to increase and improve its services to meet the demand for calibration in higher ranges and broader areas.