Submitted by the Trinidad and Tobago Bureau of Standards (TTBS)
The Trinidad and Tobago Bureau of Standards' Laboratory Services Division is being developed as a centre of excellence for testing in energy efficiency of lighting products.
The Laboratory came into existence as part of a CARICOM Regional Organisation for Standards and Quality (CROSQ) and the Physikalisch-Technische Bundesanstalt (PTB) Project  called "R3E" or the Strengthening of the Regional Quality Infrastructure in the Caribbean in the Areas of Energy Efficiency and Renewable Energies. It is also now continuing that work, supported under a new iteration of the project called QSEC – Quality for Sustainable Energy in the Caribbean.
In 2018, two members from the Electrical Products Laboratory Ms. Nadine Jeffrey and Mr. Doodnath Singh attended a five-day training programme at LABELO PUCRS institute in Brazil for performance requirements testing to LEDs and CFL lighting product to IEC 62612 and IEC 60969 respectively. From the training received, key aspects were identified, such as the procurement of upgraded equipment and the refurbishment of the laboratory for maintaining and controlling strict environmental conditions.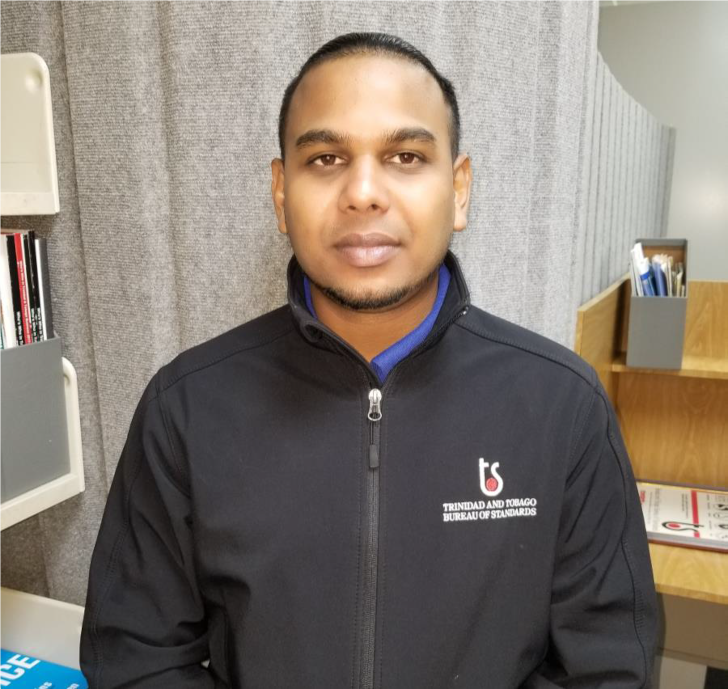 Mr. Singh was tasked with the responsibility of spearheading the project for the procurement of equipment and infrastructural works required in establishing the Centre of Excellence – EE Lighting Laboratory. With the assistance of PTB and their hardworking team, TTBS was able to procure a fully automated Integrating Sphere System. The Ministry of Planning and Development in Trinidad also provided funding to assist with the infrastructural works, as well as the installation of four (4) air conditioning inverter units to assist with the environmental control necessary for testing.
With continued consultations and the engaging efforts of CROSQ and PTB, the EE Lighting Laboratory was audited during the period 26th August to 4th September 2020, by an International Laboratory for Energy Star (INTERTEK). The EE Laboratory was commissioned in August 2020 and after a successful audit the laboratory commence testing for its local market in Trinidad and Tobago.
The EE Lighting Laboratory has implemented two performance standards for testing and two standards for labelling which are as follows:
IEC 62612 – Self-ballasted LED-lamps for general lighting services – Performance requirements
IEC 60969 – Self-ballasted compact fluorescent lamps for general lighting services –Performance requirements
CRS 58 – Energy Labelling — Compact Fluorescent Lamps and Light Emitting Diode Lamps — Requirements
TTCS – Energy Labelling – Compact Fluorescent Lamps and Light Emitting Diode Lamps – Compulsory Requirements
The performance standards will cover testing for the initial electrical and photometric characteristics which include:
Voltage, Current, Power Factor, Wattage, Efficacy

Luminous Flux, Chromaticity co-ordinates, Colour Rendering Index, Colour Temperature

Start-up Time, Run-uptime, Flicker Test
The laboratory will soon initiate its second phase of testing to include the Lumens Maintenance and Life Testing.
By 2020, the EE Lighting laboratory will also develop its capabilities to facilitate testing for the Safety Requirements for both LEDs and CFLs to the IEC Standards.